PROTECTION HAS A TRUMP CARD!
The anti-corrosive
PROPATECH VCI
papers have been successfully used for many years to protect metallic items from corrosion during transport and storage.
The volatile molecules that impregnate the
PROPATECH VCI
papers are deposited on the metallic surfaces, forming a complex capable of cancelling the attacks of many environmental pollutants, thus protecting from corrosion.
The
PROPATECH VCI
anti-corrosive papers have several applications and are particularly suitable for being used as intersecting layers between the products, such as a
VCI
reserve tank combined with other
PROPATECH VCI
products or to line crates.

LATEST NEWS, ONLY PROPAGROUP HAS IT: SHEETS OF PAPER IN PRECUT ROLLS, NO MORE WASTES!!
Propatech VCI anticorrosive paper is also available in sheets rolled up in rolls with precut system, thanks to which you will never have wastes of time and product again. The user will have a roll of paper already cut, so he will be able to easily tear off the sheets he needs to use imemdiately, this will allow you to work rapidly and you will never have flying sheets around the warehouse.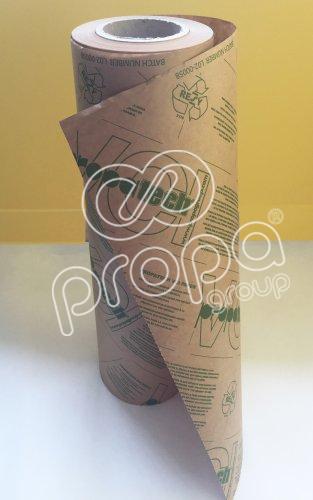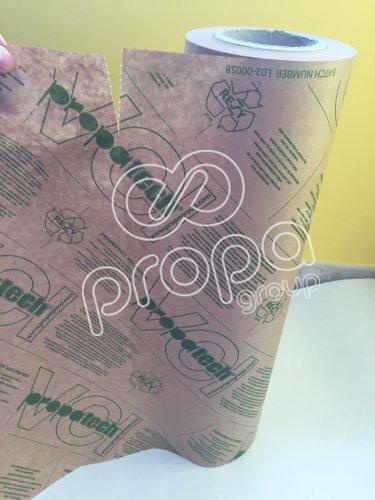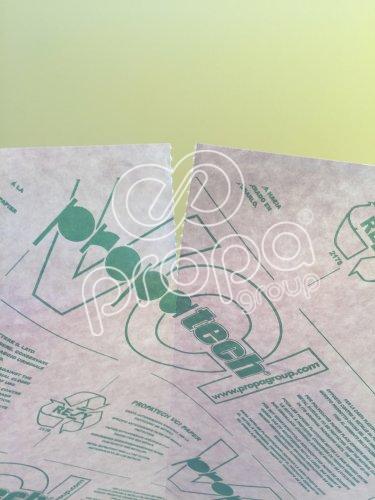 ROLLS, SHEETS AND BAGS IN PROPATECH VCI PAPER
The PROPATECH VCI papers are available in roll, sheet or bag format.
Consult your sales representative to find out about our standard formats available in stock.
PROPATECH VCI Paper is also available as cardboard version, with a higher thickness, a double-sided separator ideal for use as an interposing spacer for the protection of heavy metal manufactured goods.
Main applications:
• CKD
• Metallic automobile components (motor systems, transmissions, gear boxes, brake pads, etc...)
• Steel reels
• Whole machines
• All types of metallic items
CERTIFICATIONS AND REGULATIONS
PROPATECH VCI PAPERS are certified according to TRGS 615 standard and they are recyclables.